Updated: Nov 14, 2021
Why do you want to learn English and ace your IELTS exam?
1) Why learning English is great?
We – English language students – always strive to be better. But have you ever wondered how beneficial it is to have an English knowledge, no matter what level you are at? Why do you value your progress and which doors can it open?
According to the Encyclopedia Britannica, a third of the world's population uses English. It also regarded as global lingua franca, because English is the first choice of foreign language in most countries of the world. Furthermore, it is a dominant language in the United States, the United Kingdom, Canada, Australia, Ireland, New Zealand, as well as some islands in the Caribbean Sea, countries in Africa and the Pacific Ocean.
There is not a more convincing reason to learn a language that is to be understood… everywhere, dare I say? Understanding English opens new possibilities for you, including the possibility to travel, study and work abroad. Isn't that exciting?
It is your dream to study in the US? Are you thrilled at the thought of living in New Zealand? Not a problem – lots of universities and workplaces might accept you if you score high on your IELTS exam!
2) Why exactly would you want to take an IELTS exam?
IELTS exam is the most popular English language assessment for foreigners wishing to work, study or migrate to Australia, Canada, New Zealand, the US, and the UK. As stated on the official IELTS website, it is globally recognized by more than 11,000 employers, universities, schools, and immigration authorities including over 3000 institutions in the USA. What's amazing is the fact that you can register for the exam in more than 1600 locations in over 140 countries. Therefore, no matter where you live, the possibility of moving to an English-speaking country is within your reach.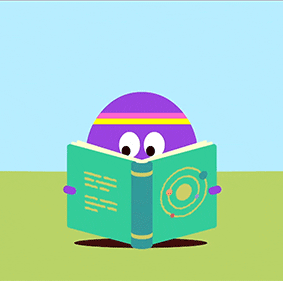 How do you start your IELTS preparation? Having proper, regular practice and a qualified teacher, is the key to success. For best results, IELTS practice should be completed following the test format, which consists of listening, reading, writing, and speaking. Most of the content, checks your ability to function in everyday situations, to convey and understand messages expressed in English. Depending on the type of exam you choose – an Academic or General Training, there will be slight differences in tasks. Academic IELTS is suitable if your goal is study at a university, as it focuses on academic-type vocabulary and situations. On the other hand, General Training IELTS is needed for migration, as well as working or applying to study below degree level (including an English-speaking school or a college). All of this makes the assessment a thorough and reliable one.
To check your progress or to familiarise yourself with the test, you can take an IELTS mock test which are available at reavampenglish website. Our teachers will be more than happy to help you. Our knowledge and experience will aid your study process, making it more effective, efficient, and enjoyable. And correct practice leads to spectacular results!
Usually, the toughest section for the students is the IELTS speaking part. Are you one of those people, who feel uncomfortable when they are forced to speak English? Are you sweating at the thought of speaking English? Are you stuttering and can't seem to find the right words? We promise you will conquer your fears with our English conversation classes. Psst – here you can check if there are any discounts available. Or if you prefer to learn about IELTS speaking topics alone for now? That's possible with our Self-study Speaking Lessons (which are seriously low-cost by the way)!
The triumph of scoring high on IELTS test doesn't only provide you with wonderful study and work opportunities. Because it focuses on practical use of English, you will be sure that once the daring decision of moving to another country is made, you will be able to communicate and understand all the necessary information. This will make you a more confident English speaker, which will influence your attitude towards new people, new places and new challenges. You will be grateful to yourself for all the effort!
If you still have questions regarding the IELTS test, let us know. You can contact us here or simply write to us on chat – you will receive an answer
https://www.revampenglish.com/ https://www.britannica.com/topic/English-language https://www.ielts.org/about-ielts/what-is-ielts